Some of Aaron Hernandes' tattoos tell a gruesome story. The former New England Patriot player was serving a life sentence for the murder of Odin Lloyd and on trial for a double murder in 2012 before he hanged himself in his jail cell. He had tattoos on his back, arms, chest and neck. Some of these tattoos were done after Lloyd's murder and were used as evidence in court.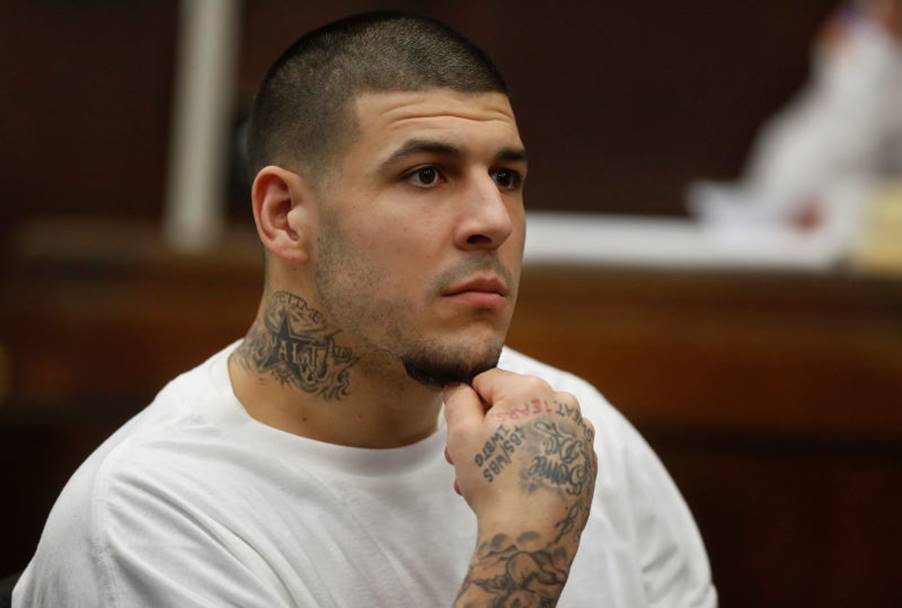 One of Aaron Hernandez' tattoos are this one on his neck, which reads 'lifetime loyalty', and a five-pointed star, which is a popular symbol for the Bloods gang.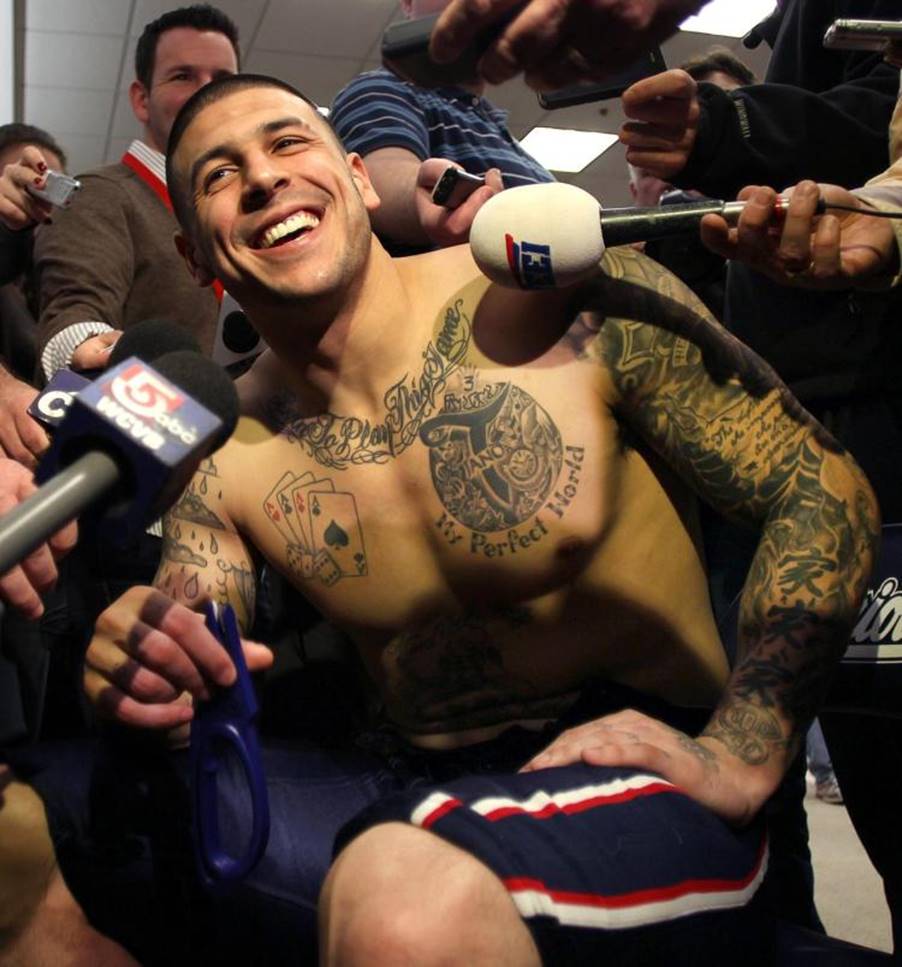 Before he was charged with three murders, he was a budding NFL player who already sported tattoos, one of which stated "my perfect world" on his left chest.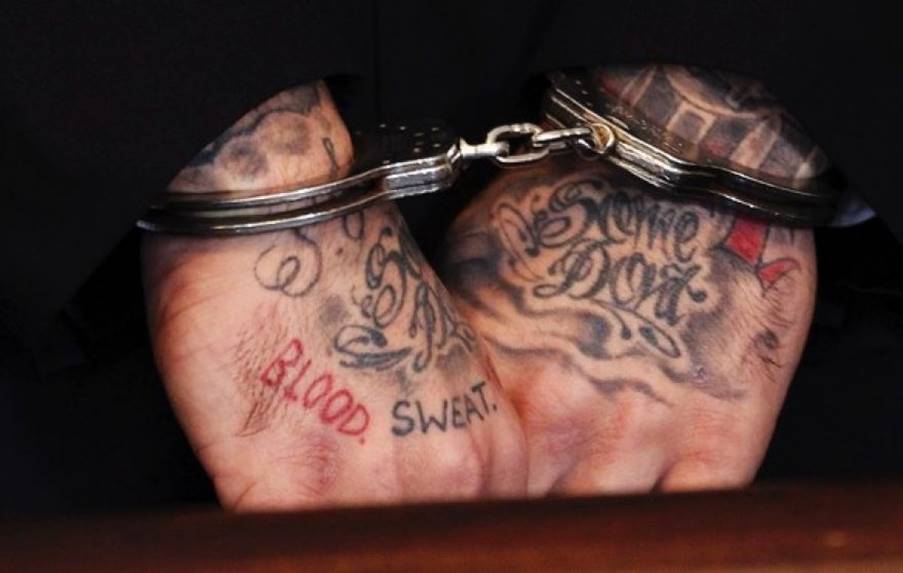 Some of his tattoos that he got after the 2013 murder of Lloyd have been used as evidence of his guilt in court. His tattoo artist was summoned by the judge to testify.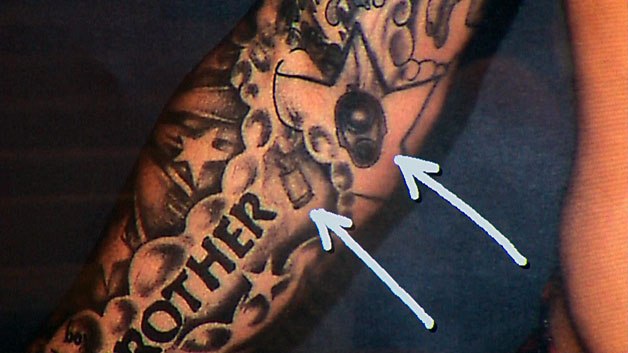 This tattoo of a smoking handgun and a bullet case was apparently added after the double murder in 2012. The prosecution said that it was a form of admission to his crimes.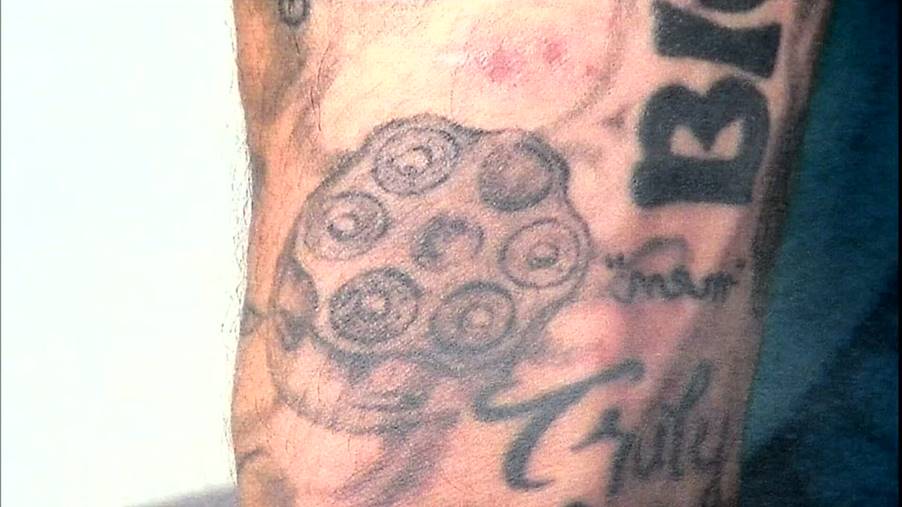 Five bullets were used in the murders and he got a tattoo of a gun barrel with the same number of bullets.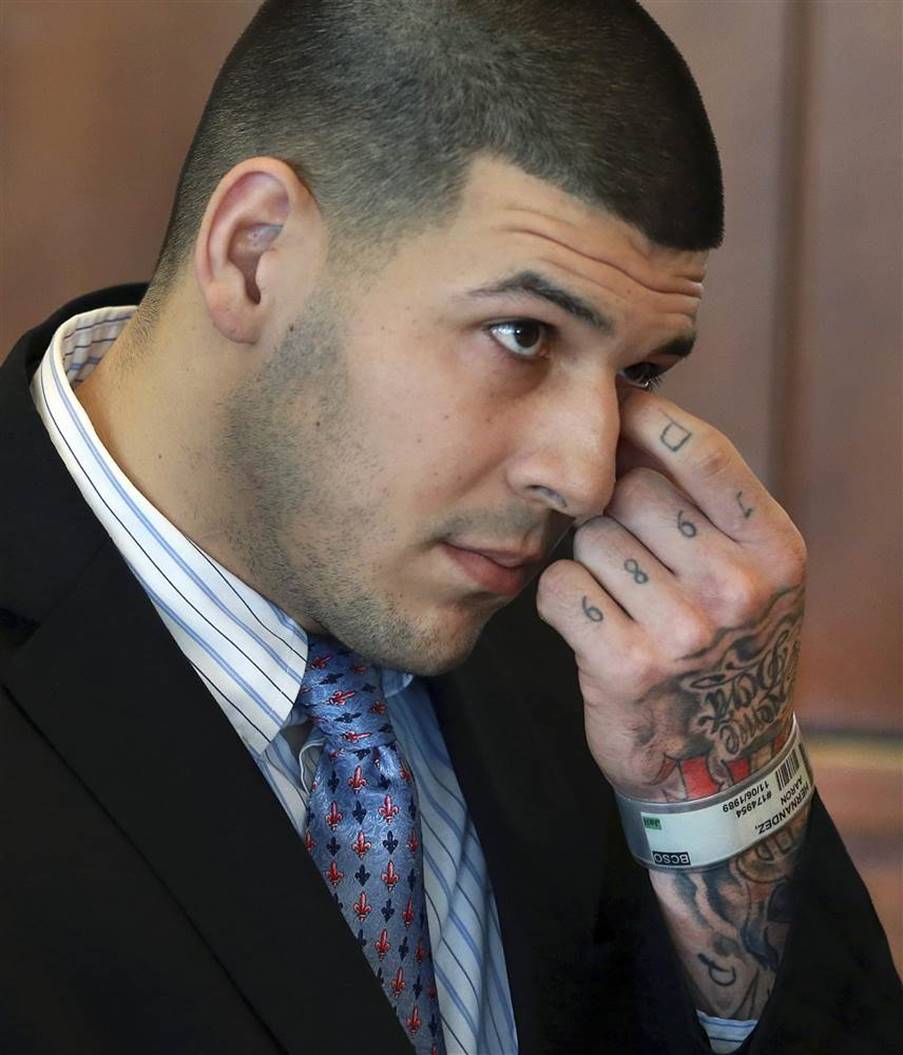 He had 1989, the year he was born, tattooed in each of his four left fingers. There is another P just below the number 1 on his index finger.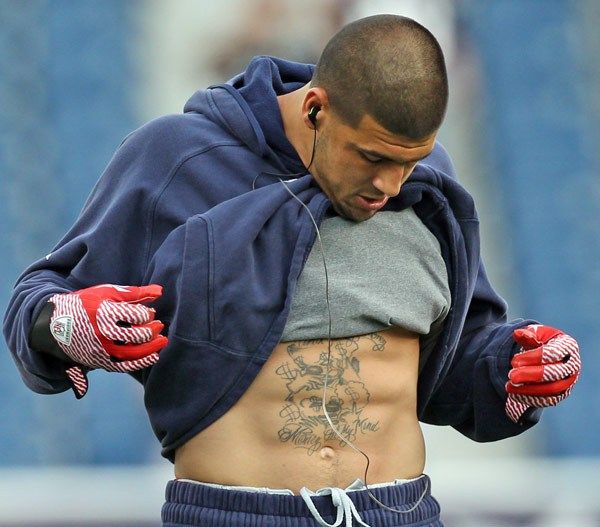 He had a big tattoo that occupied his torso from above his belly button. The words on the top said "mind on my money" and the bottom read "money on my mind".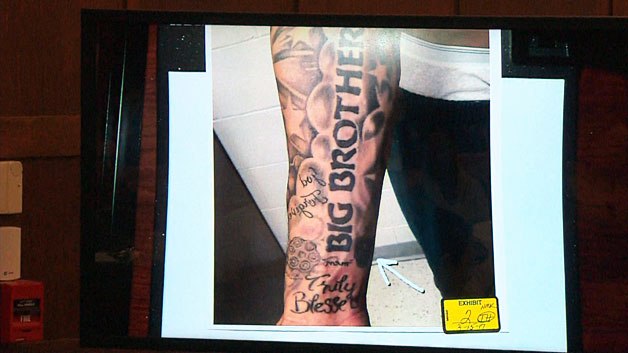 The "God forgives" tattoo just above the "Big Brother" one was added after the murder of Lloyd and was used by prosecution against Aaron Hernandez.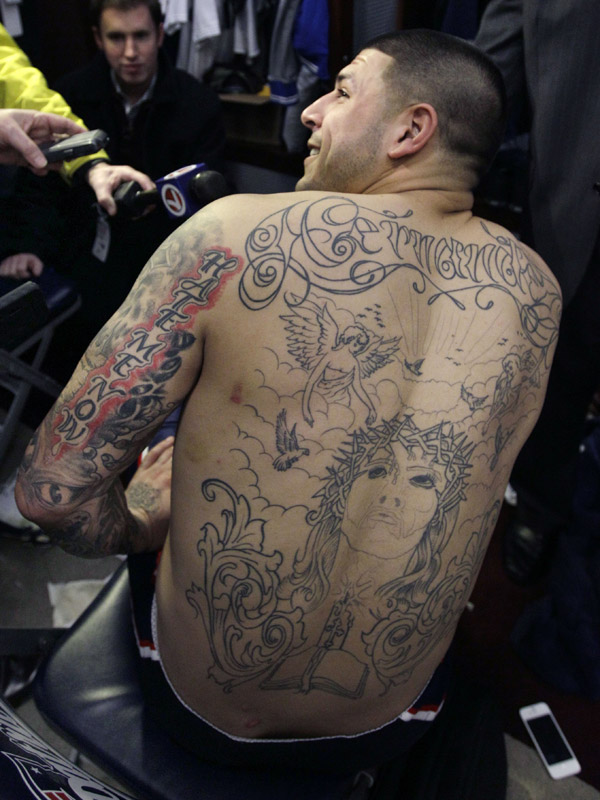 His back was littered with black and white tattoos. Hernandez occupied the top part of his back just below his nape.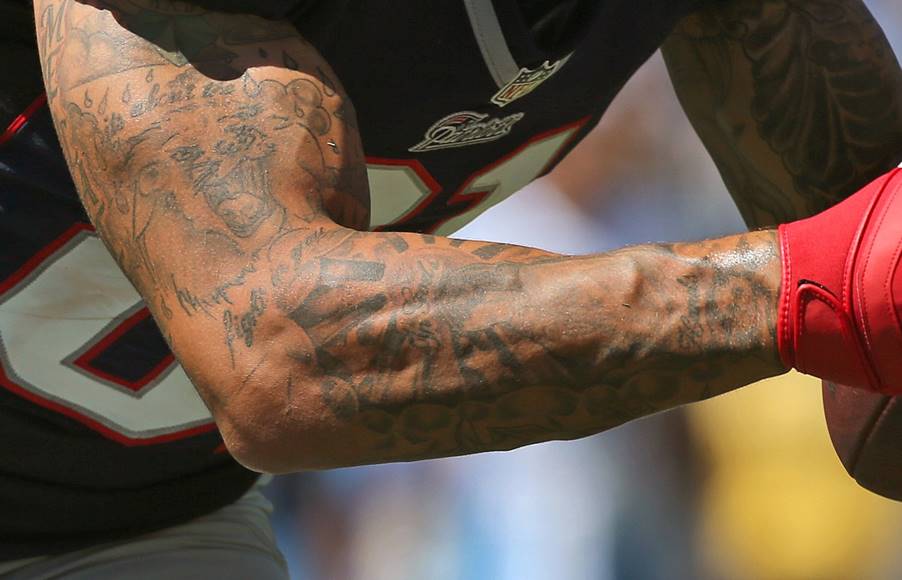 On his biceps was a roaring lion with the words "it's all about the fight in you". He had tattoos added on his right arm that may have had something to do with the murders he committed.